Whether you're refurbishing a whole house, or have bespoke project (like this home bar we've just completed), the power of good lighting can completely transform a space.
Increase the size
Lighting helps create the illusion of more space. A well-lit room, with strategically-placed lighting can make an incredible difference. An LED strip under shelving or backlighting a TV can instantly change the look of a room.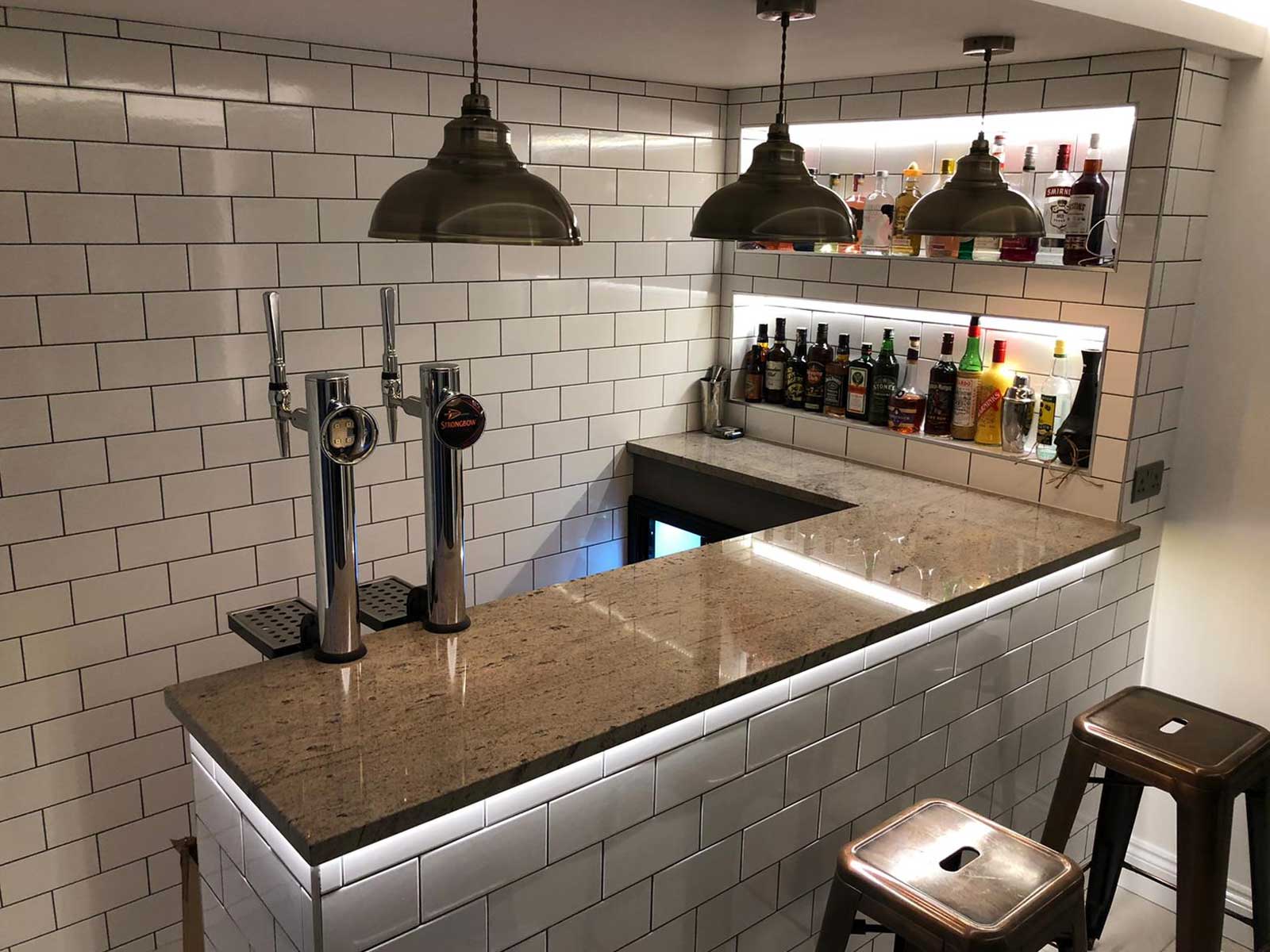 Set the mood
You might want something cosy and relaxed for your living room, with something brighter and more energising for a home office space. For bedrooms, think intimate low-lighting. As you would with a colour scheme, your lighting will dictate how you use a space.
Designing your lighting
As you would with any design project – start with the base. In this case, it's your general lighting. These lights enable you to see as you walk round the room. The next is the room usage lighting – bear in mind what you're using the room for – that will determine where you wire in lighting. Finally, think about accents, such as lamps or strip LEDs – these finish the room off.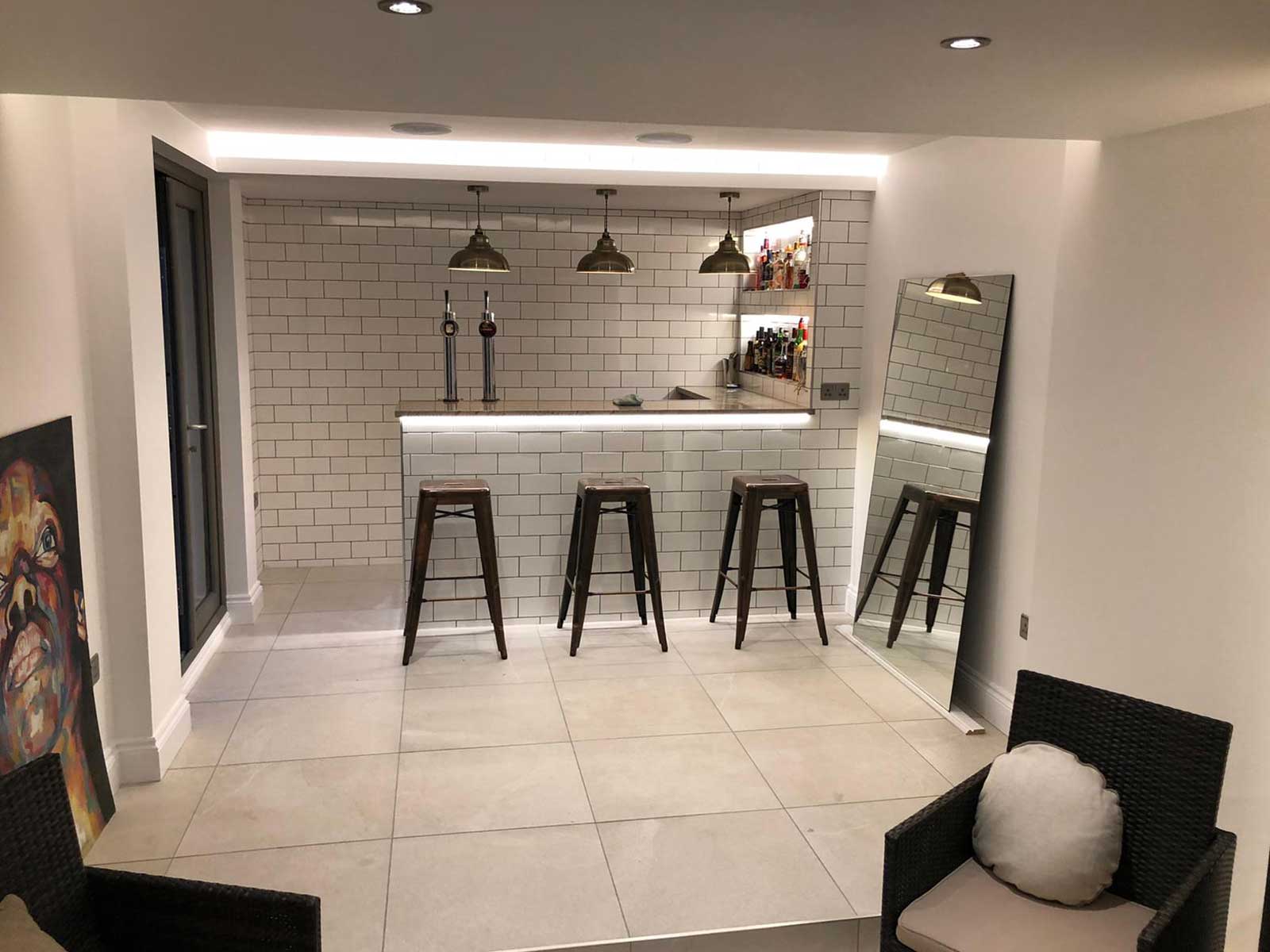 Switches and controls
It might sound simple, but having switches together in a group make it far easier to control. Think about how you're going to be using the room and then ensure you have the switches located together. The last thing you'll want to do is run around turning lights on and off!
Have a look at our gallery for examples of some recent lighting projects, or get in touch to discuss lighting for your home or business.